History
AWESOME ! What started out as a kind of birthday-party for a real heavy metal fan named Volker turned to one of the most remarkable festivals for traditional heavy metal style !
The SwordBrothers got - and still get - plenty of international bands over to Germany. Some were really famous, some were very good... but:

ALL THE BANDS HAVE A HEAVY METAL FLAME BURNING IN THEIR HEART !

...and keep us running this festival for years now.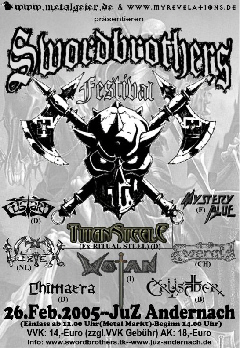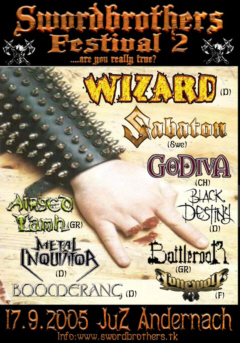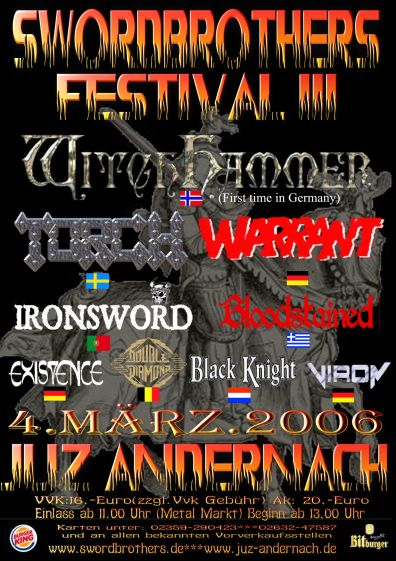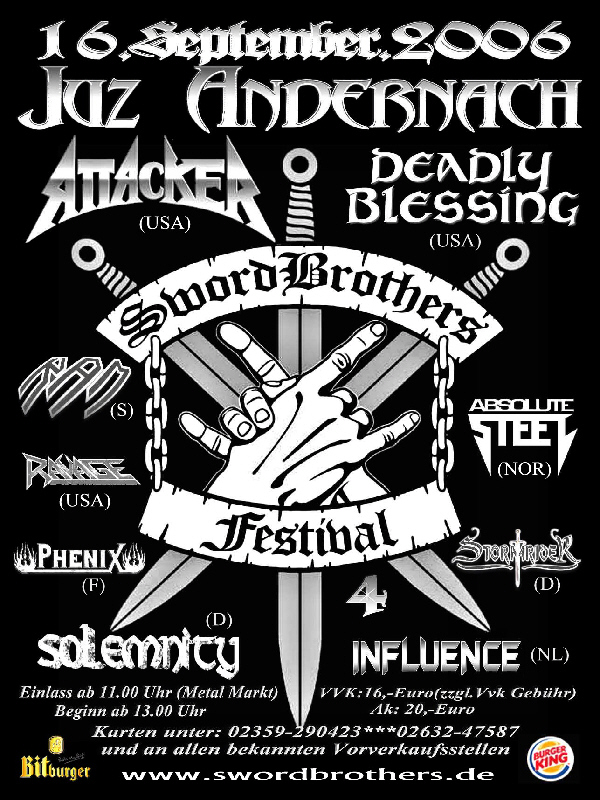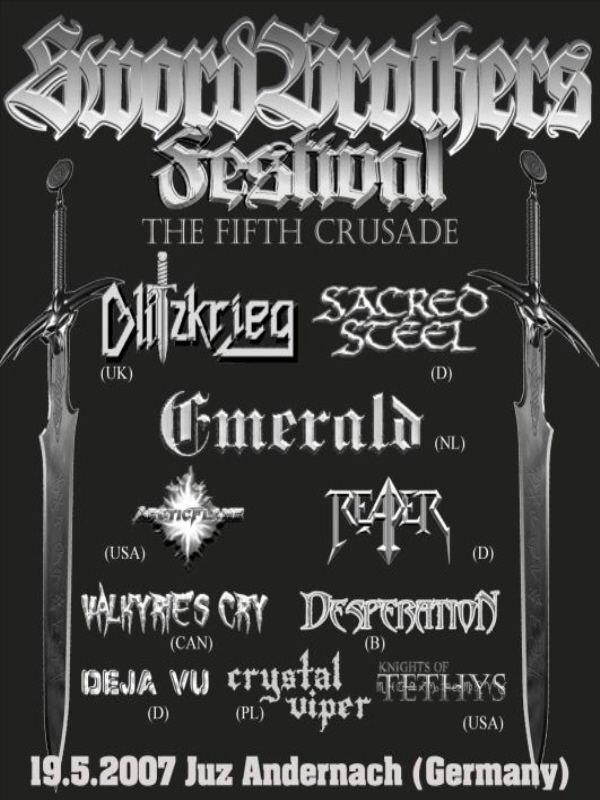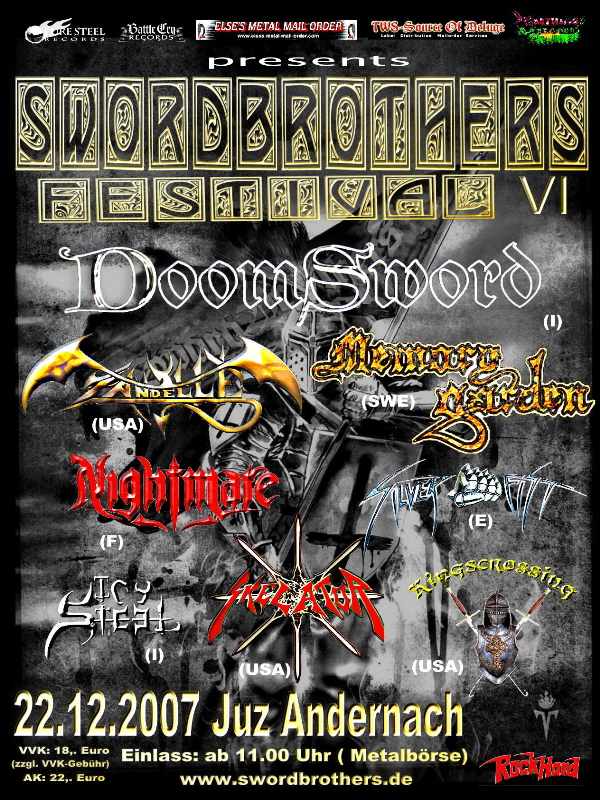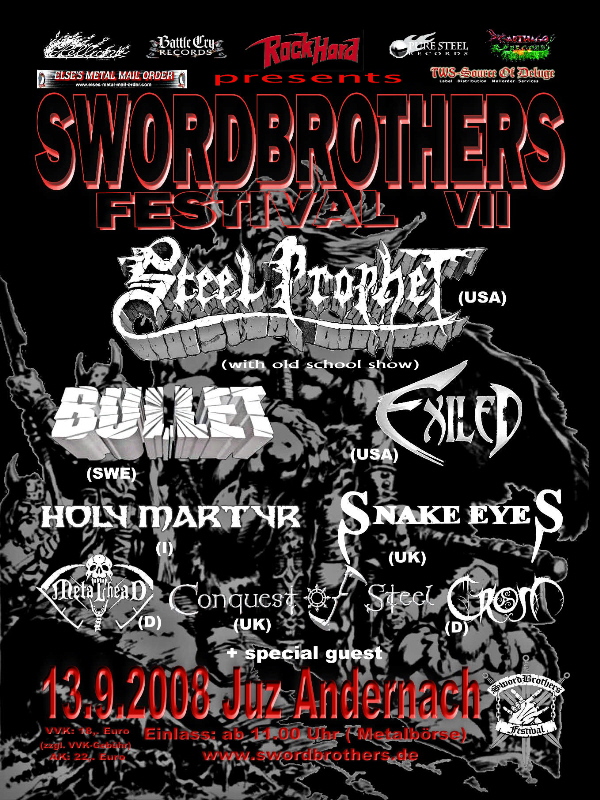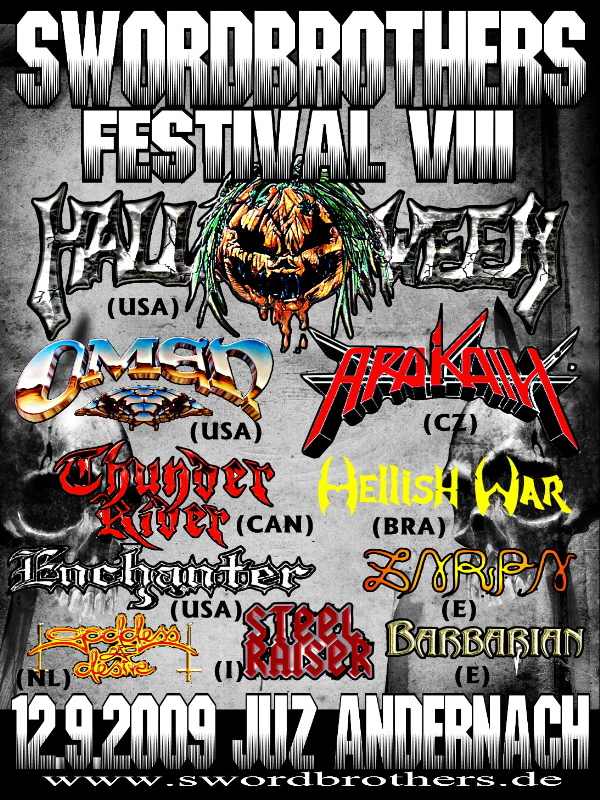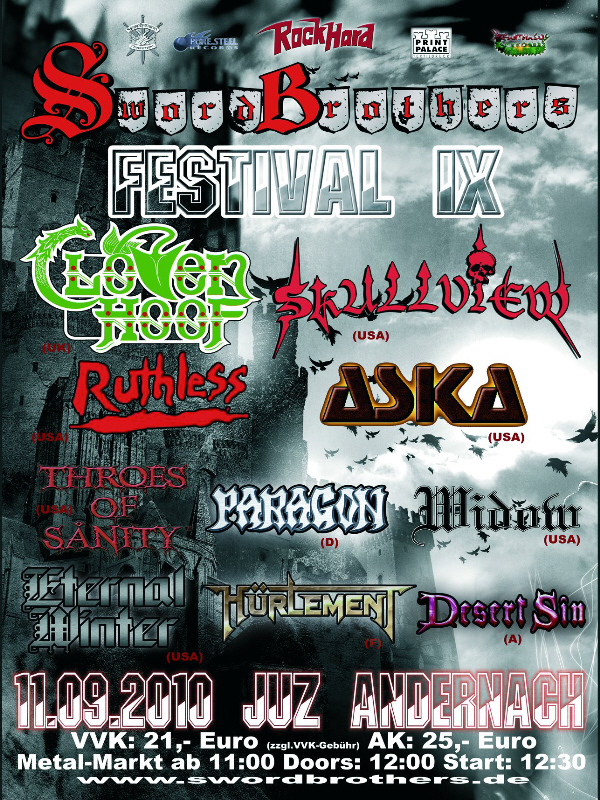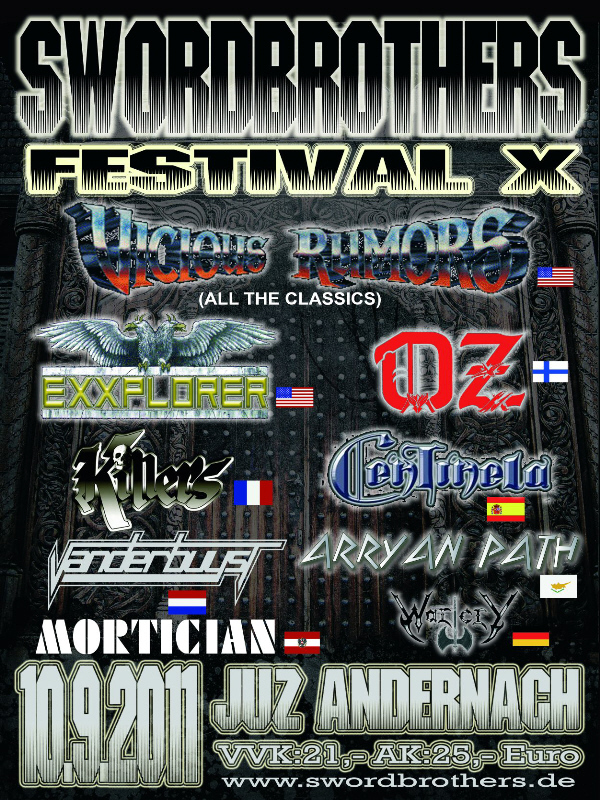 THANK YOU, SWORDBROTHERS ! YOU ARE THE HISTORY !